ACTUAL QUESTIONS OF VETERINARY BIOLOGY > CHARGABLE SERVICES
---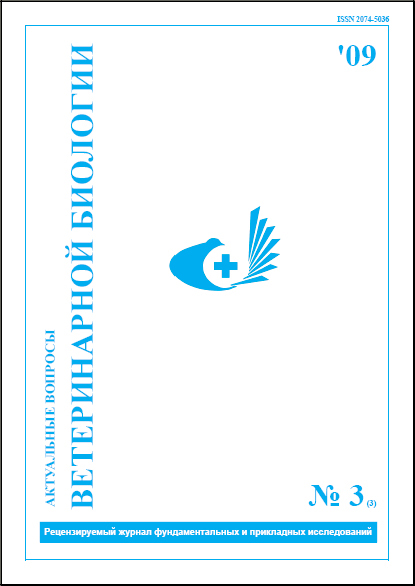 Publishing House of NOU DO "Institute of Veterinary Biology" is the publisher of the reviewable journal of fundamental and applied investigations "Actual Questions of Veterinary Biology" founded in 2009. Our journal is meant for the specialists working in veterinary, zootechny, biology and also at the turn of these sciences.
The purpose of "Actual Questions of Veterinary Biology" journal - raising the level of skill of practicing doctors, exchange of experience, dissemination of professional information necessary for work.
The journal is included into the List of Leading Periodicals of Russia.
Dear Authors!

Editorial office of "Actual Questions of Veterinary Biology" journal renders a number of chargeable services which you may use, if necessary.
The list of chargeable services:
Printing of additional or colored illustrations - 500-2000 RUR.
Selection of UDC - 250 RUR.
Preparation of a resume in Russian - 300 RUR.
Preparation (translation) of a resume in English - 500 RUR.
Payment for a chargeable service can be made by any of the following methods.
By Yandex Money (for individuals). Account for payment: 41001182195695. You should state in your message, payment for what service is made. You should also indicate the full name of the first author of the paper.
By invoice (for organizations).
After payment you should e-mail an information letter indicating the number of the payment order, full name of the first author and name of the paper. The contract and the invoice will be sent by request.
We hope for long-term and fruitful cooperation!
Best regards,
Editorial Office of "Actual Questions of Veterinary Biology" journal